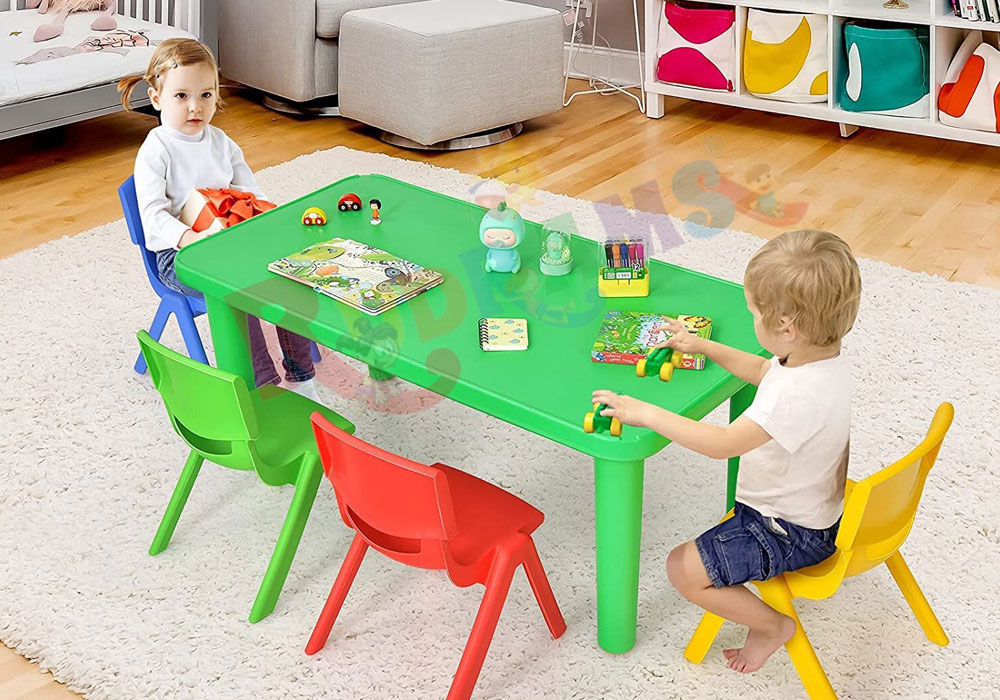 Rudram International is well-known in India for providing high-quality toys and utility goods for children. We are one of the Top 5 Best Indoor Kids Slides Manufacturers in Delhi, India actively designing, making, and selling a wide range of play school and kids toys.
Indoor and outdoor playground equipment, Play School Furniture in Delhi, Moon Table, Trampolines, Swings, Slides, activity toys, kids bins; kids swings, park series, slides, and much more are among our Preschool Furniture Manufacturers Suppliers Exporters India.
We have set industry standards and are well recognized as the leading Indoor Kids Slides Manufacturer in Delhi, thanks to our highly qualified and competent team of experts. Rudram International is continually striving to create, manufacture, and distribute high-quality items like Trampolines, Play School Furniture and many more. We have built a marketplace for ourselves by specializing in the production of Kid toys and children's items.
Well Established Wholesale Indoor Kids Slides Delhi
Rudram International has a well-established production facility and cutting-edge technology where our skilled and experienced team of experts combine their creativity and effort to create and manufacture an exceptional selection of items.
We place a high value on quality. As a consequence, being the prominent Indoor Kids Slides Manufacturer our professionals always employ high-quality materials to produce world-class, high-quality goods.

Nature of Business
Manufacturer, Wholesaler, Supplier, Importer

Year of Establishment
2007

Total Number of Employees
11 to 25 People

Legal Status of Firm
Individual - Proprietor

Annual Turnover
Rs. 2 - 5 Crore

GST Number
07BCFPB4898B1ZQ